School of multifaceted possibilities
The KAU school is one of the best schools of Almaty, corresponding to the models of the Kazakh and American schools. The main task of the KAU School is to develop a full-fledged personality and intelligence in the younger generation. Studying at our school gives your child the opportunity, in parallel with school education, to play music, sports, drawing and develop the cognitive and creative powers of talent.
Benefits of the KAU school
Teaching a child in a good school is every parent's dream.
It is at the KAU school that you can get a high-quality education, which guarantees in the future to enter a prestigious university and join the ranks of the best students.

Your child's successful life begins within the walls of our school.
The educational program at KAU Primary School is aimed at the harmonious development of the individual. In addition to the academic disciplines provided for by the state standard of the Republic of Kazakhstan, the lesson schedule includes: logic, rhetoric, speech and speech creativity, various electives in English, entertaining mathematics. The elementary school has a network of circles: vocal, visual arts, dombra, robotics, choreography and sports sections: karate, chess, football, table tennis.

Much attention is paid to the study of languages ​​at school: Kazakh and English.

Stay of students in elementary school from 8.30 to 16.10 (Mon-Fri), provides 3 meals a day, compulsory self-study at school, school transport, round-the-clock security, medical monitoring of the health and nutrition of students, high professional level of training of teachers.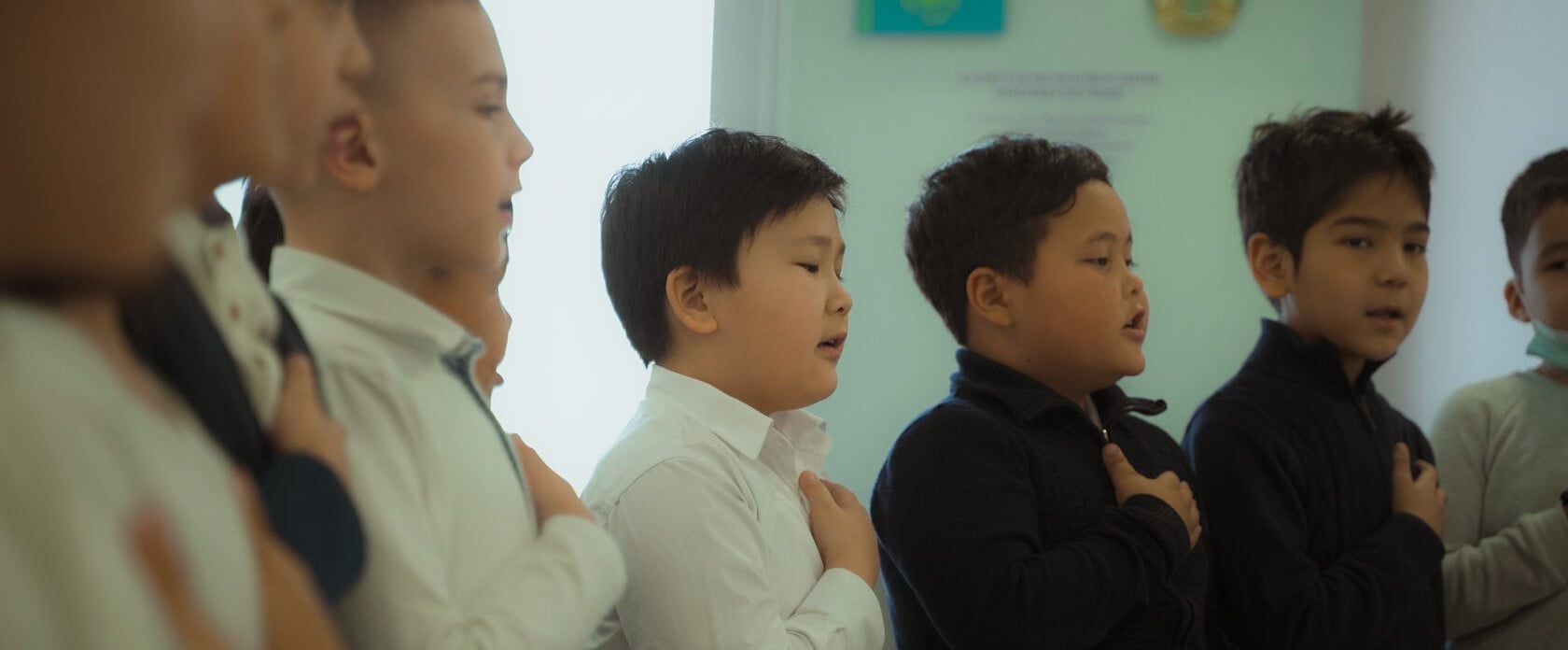 Basic and general secondary education
Purpose of the KAU School program:
Education and upbringing
comprehensively developed
personality
Civic education
responsibility,
patriotism
Leave an application for admission