Entry to KAU school is by "Enrollment interview".
Enrollment is made based on the results of the interview. When receiving grades below "C", the candidate is recommended to prepare and go through the Enrollment one more time.
The planning and organization of the educational process are carried out in accordance with the academic calendar approved by the school director for the corresponding academic year.
The timetable will indicate the daily number, duration and sequence of training sessions. The duration of the lesson is 45 minutes. School lessons begin at 8:30 am.
The subjects for the interview :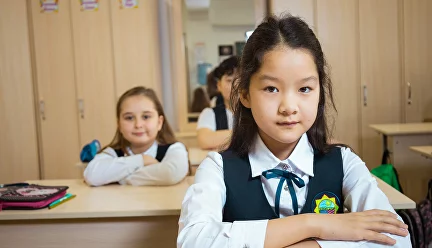 1st grade – enrollment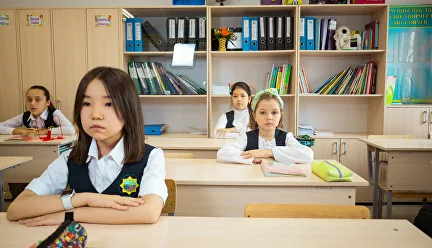 Primary school (2-4) - Math, Kazakh, Russian languages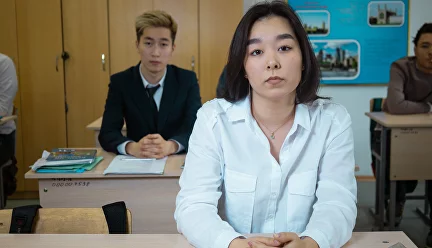 Secondary and high schools (5-11) - English, Kazakh, Russian languages and Math.
Academic year (grades 2-11) consista of 36 weeks (excluding vacation period)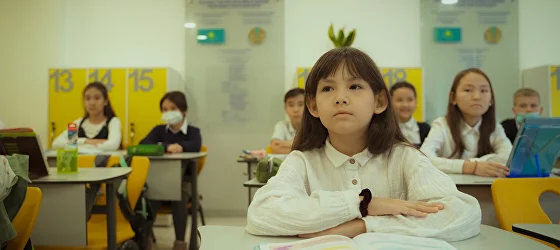 Autumn term (I, II quarter) - 16 weeks.
· On the 10th and 16th week, knowledge testing – SAS and SAQ;
7 days autumn vacation,
· 11 days winter vacation.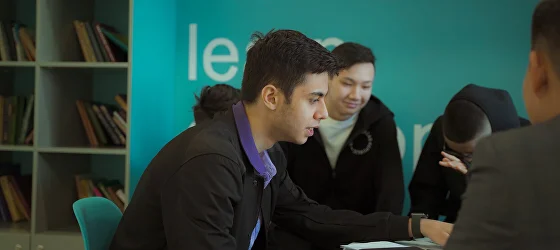 Spring term(III, VI quarter) - 18 weeks.
On the 26th and 34th week of the knowledge test - SAS and SAQ;,
· 12 days spring vacation.
Education from the 7th grade is carried out in 2 directions: natural-mathematical and social and human. After grade 6, students and parents are given a choice of direction. In natural and mathematical classes, it is offered to study additional hours of mathematics and programming, in social and humanitarian classes – English and Chinese.
The main document for identifying a student's absence from classes is the class journal. The school administration, together with class advisors, carry out monthly records of student attendance. School teachers are responsible for the timely registration of student attendance in the journals.

Stay of students at school from 8.30 to 16.10 (Mon-Fri), provides 4 meals a day, self-study at school, school transport, round-the-clock security, medical monitoring of the health and nutrition of students, a high professional level of training of teachers.
The tuition fee at KAU school is 2,250,000 KZT per year or 250,000 KZT per month.
The entry fee is 150,000 KZT.
The tuition fee includes:
A compulsory state programme
additional training (classes)
-three and -two meals a day
doing homework
KAU school has a shuttle service for children with all the comforts. The cost of delivery is 30,000 KZT per month.
KAU School offers following discounts to applicants and students:
50% discount on the first month of training for applicants from nearby areas. Read more on our Instagram page.
5% discount for one academic year, through advance payments before the due date: July 15.
Leave an application for admission